Electrician Services in Union City, NJ by Xpert Electric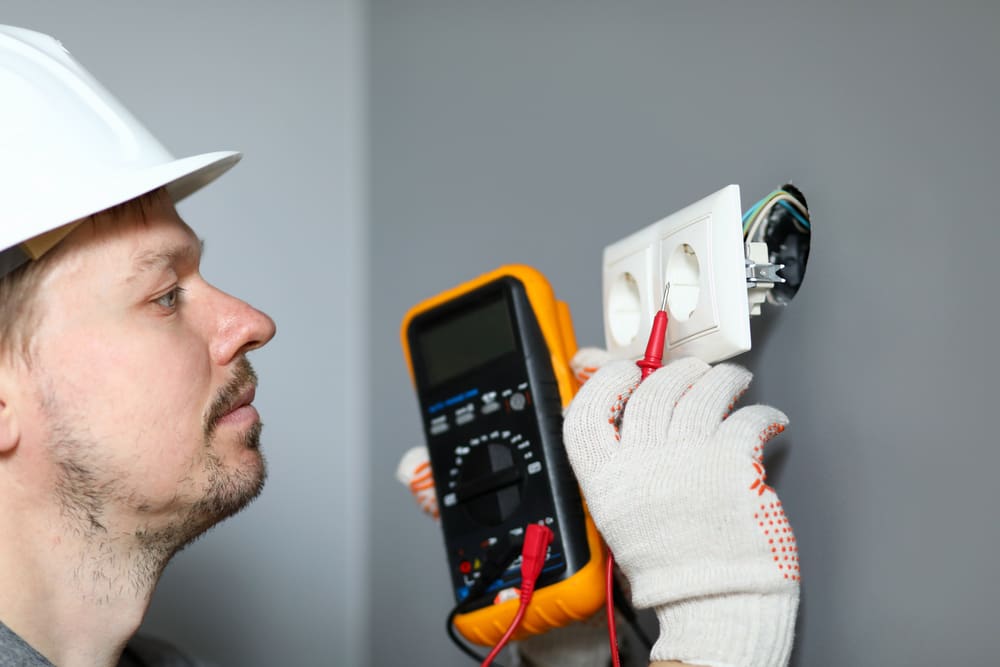 When it comes to electrical services in Union City, NJ, Xpert Electric is your go-to solution for top-quality workmanship, safety, and reliability. If you're facing an electrical issue or planning a new installation, don't hesitate to call us at (201) 393-2420 to discuss your needs and schedule a service.
Understanding the Importance of Electrical Safety
Electricity is one of the most vital components of a modern home or business, yet it's also one of the most hazardous if not handled properly. Electrical issues can lead to property damage, serious injuries, or even loss of life. At Xpert Electric, we prioritize safety above all, ensuring that every project is completed to the highest industry standards.
Our Range of Electrical Services
Residential Electrical Services
Whether you're building a new home, renovating an old one, or facing an emergency electrical issue, we provide a full spectrum of residential electrical services, including:
Wiring and rewiring

Circuit breaker repairs

Outlet and switch installations

Electrical panel upgrades

Indoor and outdoor lighting solutions
Commercial Electrical Services
For businesses, a functional electrical system is crucial for operations. Our commercial services include:
Office wiring

Industrial electrical solutions

Emergency lighting systems

Data and communication line installations
Straightforward Pricing
At Xpert Electric, we believe that everyone deserves access to quality electrical services without any hidden costs or surprises. That's why we offer straightforward pricing, providing you with a detailed, transparent quote after our initial assessment. This way, you can make an informed decision based on your budget and needs.
Advanced Technology and Tools
The electrical industry is continually evolving, with new technologies and methods emerging regularly. Our technicians stay abreast of these advancements, employing the latest tools and techniques to deliver efficient and effective solutions for your electrical needs.
Why Choose Xpert Electric?
Experienced Professionals
Our team consists of licensed and certified electricians who have undergone rigorous training and have years of experience in the field.
24/7 Emergency Services
Electrical issues can arise at any time, which is why we offer 24/7 emergency services to resolve your problems as quickly as possible.
Locally Owned and Operated
Being a locally owned business, we understand the specific electrical needs and regulations of Union City, NJ, allowing us to offer customized solutions for our community.
Customer-Centric Approach
Your satisfaction is our ultimate goal. We listen attentively to your concerns and questions, ensuring that the services we provide meet or exceed your expectations.
Areas We Specialize In
Smart Home Installations
Modernize your home with smart electrical systems, from lighting and heating controls to security systems, all manageable from your smartphone.
Energy-Efficient Solutions
We provide energy-saving electrical options, like LED lighting systems and energy-efficient appliances, to help you reduce your utility bills.
Electrical Inspections
Whether you're buying a new home or ensuring the safety of your current one, our comprehensive electrical inspections provide a detailed overview of your property's electrical status.
Code Compliance
We make sure that all electrical installations and repairs comply with local, state, and national electrical codes, guaranteeing your safety and that of your property.
Wrapping It Up
For reliable, safe, and high-quality electrical services in Union City, NJ, look no further than Xpert Electric. With our experienced team, advanced technology, and straightforward pricing, we strive to deliver the best electrical solutions tailored to your specific needs. So, don't put your safety and comfort at risk. Call us today at (201) 393-2420 to schedule your electrical service.