Electrician in Fort Lee, New Jersey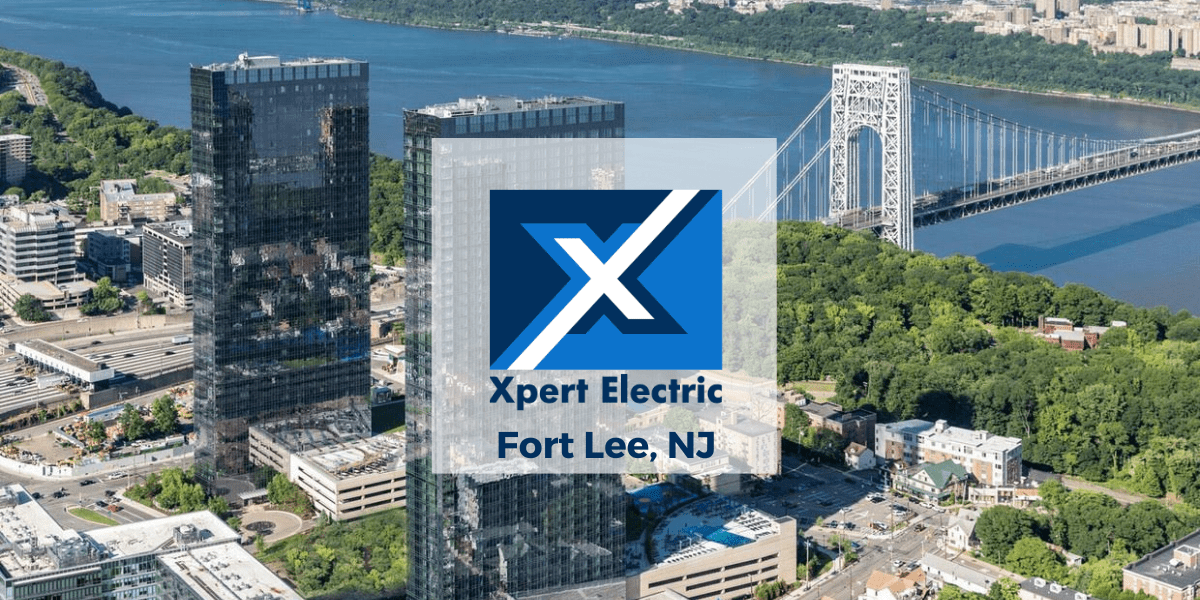 It was 1882 before electricity powered the first home. Good things often take time. But when you need fast answers and fast electrical repair, you've only got time for the best. 
From regulations to renovations, and rewiring to residential lighting, nobody understands the importance of powering your home better than Xpert Electric. 
Our residential electricians offer high-quality services and safe solutions for all of your home electrical needs. We've been providing value and service for families in Fort Lee, NJ, since 2004. 
Whether you need a quick answer or complex construction, you can trust our full-service electrical company to do it right. Xpert Electric provides the first-class attention you and your home deserve. We won't leave you in the dark.
Residential Electrical Panels
If you've ever had too many electrical devices on at the same time and the lights suddenly went out, you probably flipped a breaker.
Electric panels are steel-encased housing units that hold the breakers and circuits for your home. Power has to travel from its source at the utility line into your house and back out again to the source. 
A correctly wired and properly functioning electrical panel slows down the flow of electricity before delivering the proper amounts to your household appliances. Your air conditioner, water heater, furnace, washer and dryer, dishwasher, and lights rely on these wires, loads, and circuits. 
If your main breaker and equipment aren't up to code, they might not be able to stop or control the electrical flow passing through your home—and thus, the breaker might flip and leave you without power. 
If your home needs an electrical panel upgrade or checkup, that's a job for the team at Xpert Electric.
Residential Remodels
Part maintenance and part new construction, the residential remodel is a frequent service call for electricians. Nobody can see through walls, but if your home's electrical needs an upgrade or somebody didn't finish the work they started, you need a residential electrician. 
The safest decision a homeowner can make when a remodel or rewiring hangs in the balance is to call a certified, licensed, and insured electrician. Dangling wires, delays, and dangers aren't acceptable or safe! 
At Xpert Electric, we don't take shortcuts. We'll get your home up to code so you can rest easy. With just one call, our electricians can come to you and efficiently diagnose, troubleshoot, and service any immediate or lingering dangers.  
Residential Lighting
Lighting for your home should look great and work right. 
Whether you're building from the ground up or want to customize the switches and outlets in your existing structure, you need a certified electrician. They have the training and tools to install and maintain the conductors and wires that power your switches.
Switches and outlet boxes often get overlooked and underserved, but you and your home depend on these live lines to work right and stay safe.
Meeting All of Your Lighting Needs
When one of our expert electricians assesses your residential lighting needs, your opinion and your time matter. We'll make a plan and help you prioritize what matters most. 
When it comes to your residential lighting needs, our technicians can:
Verify panel assignments

Test conductors

Extend short-cut lines and wires

Relocate outlets 

Install smart tech

Wire ceiling fans and dimmers

Adapt two-way and three-way switches
We take pride in our workmanship and we know you will too. 
Reach Out for Residential Electrical in Fort Lee, NJ, Today
When you call Xpert Electric, our residential electricians listen to you and take action to protect your home and property. We have affordable prices for every electrical detail or device inside your home or out.
We're a family-run, New Jersey-raised business, and we understand how important power is to your home. Providing homeowners with empowering solutions is just what we do.
If you're not trusting your home's lighting and electrical to Xpert Electric, contact us today and see what you've been missing.