Electrician in Secaucus, New Jersey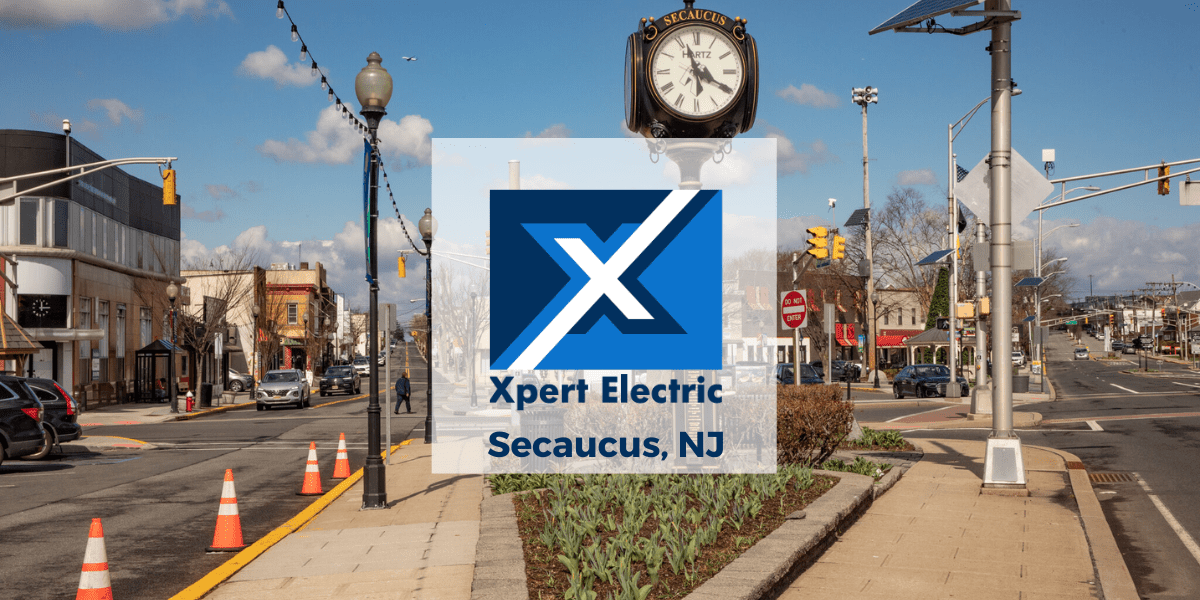 Xpert Electrics has worked to bring light to Secaucus, NJ, since 2004. Now, our team is ready to help you with your next home project. Whether you want to integrate smart technology into your existing circuit or just repair a damaged outlet, you can call on our elite residential electricians.
When to Call a "Residential Electrician Near Me"
It's never a good idea to DIY the wiring in your home. While it may be tempting, especially if you're on a budget, DIY electronics come with many kickbacks. You can make a myriad of mistakes during your initial installation. What's more, you can put your insulation, wooden supports, and other sensitive materials at risk for fire damage.
If you're having problems with your wiring, or if you want to rewire certain parts of your home, call on our team. We can help you with all manner of electrical projects, including:
Repairing Damaged Circuits
Damaged wires in your home cause problems on two fronts. To start, you can lose access to some essential electronics. Even a damaged outlet can make it more difficult for you to keep your home up and running. What's more, damaged wiring and home electronics are dangerous. If you leave this kind of damage close to flammable objects, those objects may catch fire. 
Our team of residential electricians doesn't just keep your home comfortable. We also make sure that your home is in line with the area's property code. If you find yourself contending with an older fuse box, shocking switches, or a power failure in only part of your home, get in touch ASAP.
Home Remodeling
Remodeling projects may vary in intensity, but many require you to rewire at least part of your home's inner circuit. Don't try to DIY this process. Instead, call on Xpert Electric professionals. In Secaucus, NJ, our residential electricians can work with you. Together we'll make sure that your circuits continue to work as well, if not better than they used to.
Regular Electronic Maintenance
Our team can help you keep up with regular wiring maintenance. You can call our experts and inspect high-risk areas throughout your home to ensure that your outlets, circuits, switches, and other electronics are working as they should. Our residential electricians can even help you install protective measures, like waterproof vapor barriers, to ensure that your electronics stay as safe as possible.
Working with a Residential Electrician in Secaucus, NJ
If you're battling with an unexplained electronics issue, get in touch with our team. We'll work with you to determine what's gone amiss in your home and how best to address the problem. If you're concerned about your finances, we'll work with you to ensure your home gets the best care possible, all within a set budget. Don't let electric damage take control of your home. Call on the residential electricians with Xpert Electric to schedule your first wiring inspection.