Electrician in Hoboken, New Jersey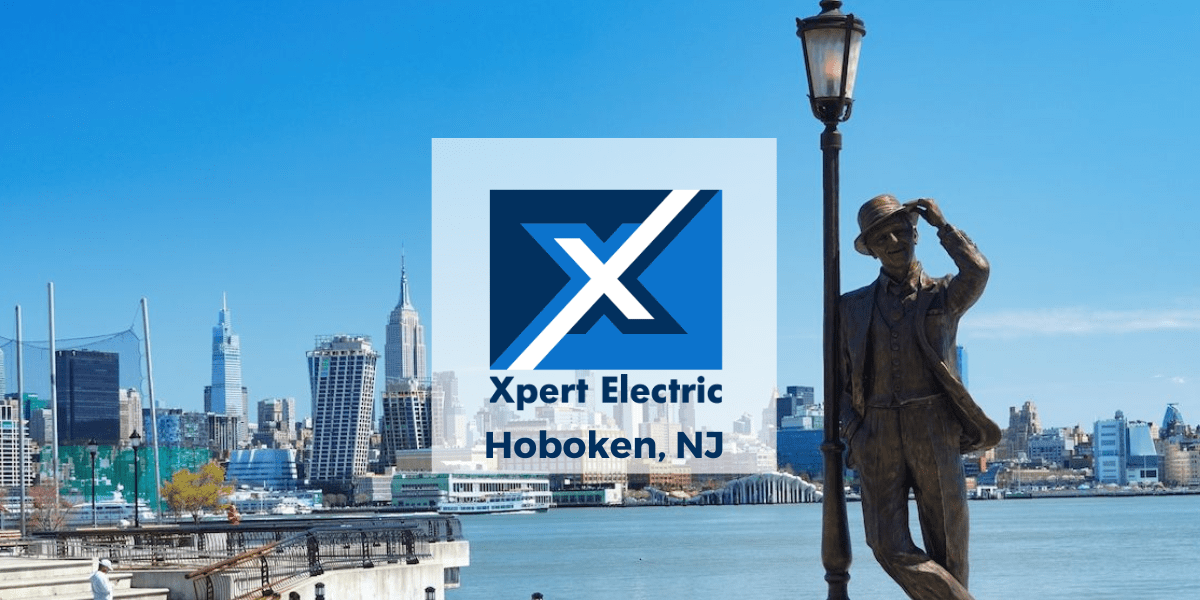 Xpert Electrician is a family business of veteran electricians trusted by the residents of Hoboken, NJ. Our services for residential electrical in Hoboken, NJ are second to none. 
We will keep you informed about what we are doing during a service call and why. We strive to provide only the very best and most considerate service to our customers. We are meticulous and exacting about the services we provide, and we will respect you and your home. 
Most of the time, people call an electrician because they have a problem or wish to remodel. With either, we can help. 
Residential Electrical Repairs in Hoboken, NJ
You rely on your home's electricity to work when you need it to. When it doesn't, you need expert help. As the best residential electricians in Hoboken, NJ, Xpert Electrician can fix your electrical problems. 
Electrical Troubleshooting
Your power grid or electrical panel may be antiquated. That problem is very common across the country. Depending on your home's age, your system might also be old. Such systems cannot support the myriad of electronic devices, appliances, lights, and other gadgets of modern life, and sometimes things go wrong.
Electrical problems can be dangerous. Calling on us for your residential electrical needs in Hoboken, NJ can be the safest thing to do, especially for common electrical problems, such as:
Not enough outlets

Over-wired panels

No ground fault circuit interfaces (GFCIs)

Ungrounded receptacles

Old wiring.
If you have an electrical problem, the cause may not be obvious to you. After all, most electrical systems are hidden away behind walls and cover plates and above your ceilings. Xpert Electric's residential electricians in Hoboken, NJ, can troubleshoot to determine the cause and then let you know what we need to do to fix the problem. 
Remodeling 
When it is time to remodel your home, it is wise to let a professional handle the electrical aspects of the project. Our electricians are knowledgeable and have worked on many remodels over the years. We can advise you on all of the possibilities and what electrical system or fixtures are right for your space. 
Rewiring 
Advances in technologies and materials have made new wiring much more energy- and cost-effective. The skilled electricians at Xpert Electric can install a completely new wiring system in your home, saving you money and reducing your carbon footprint. In addition, they can implement a total rewiring or just a minor job.
Smart Technology
Our electricians are also trained on the latest smart-home technology and can help you integrate it into your home. Whether installing a smart lighting system or other smart devices, our electricians can handle it easily. Current smart devices commonly installed in homes include:
Doorbells and doorbell cameras

Fans

Outlets

Voice-activated speakers
The good news is we know how to integrate most of the latest smart devices with your existing system, which means no demolition or construction! 
See the Light: Xpert Electric 
Next time you have an electrical problem, contact the experts in residential electrical in Hoboken, NJ at Xpert Electric.