Electrician in North Bergen, New Jersey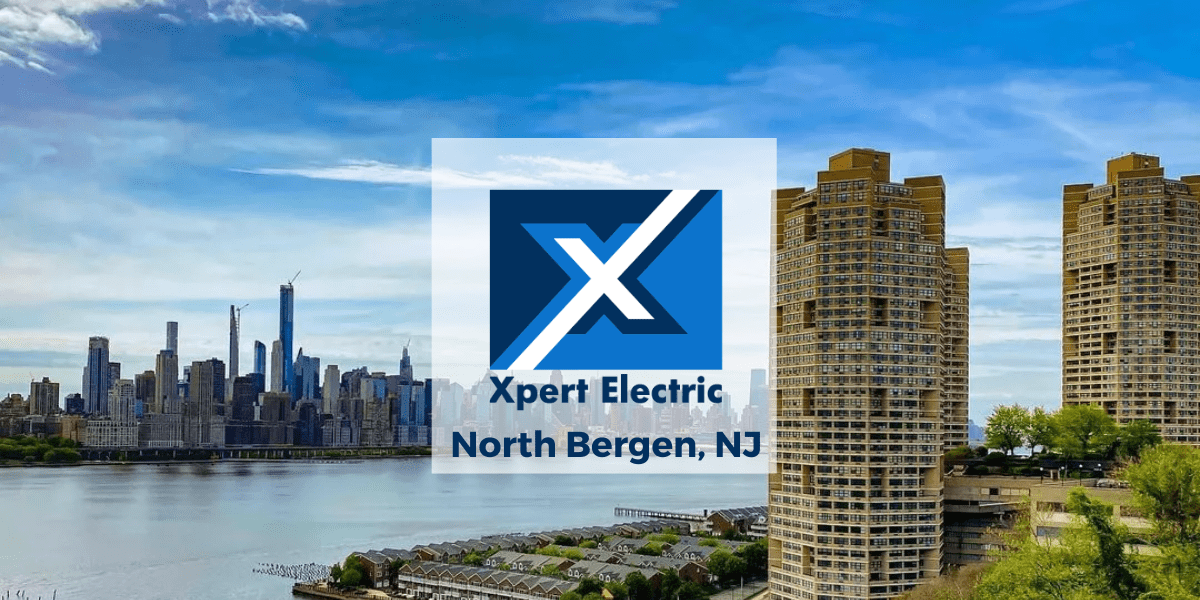 Xpert Electric has served North Bergen and the surrounding communities since 2004. Our team is dedicated to making New Jersey cities safer, happier places to live as family-owned businesses.
If you're in the market for a residential electrician, don't waste precious time searching for a "residential electrician near me." Our team can come out to your home and help with repairs, new construction, electrical panels, and even preventative inspections.
Repairing Damaged Wiring
When you move into a new house, you want to be sure that your wiring is in perfect working order. Moving into a residence with damaged electronics may net you a lower market price, but you'll have a lot of work to do down the road.
If you want to schedule an electric inspection, give our residential electricians a call. We can walk through your home together and address any concerns you may have regarding your outlets, switches, light fixtures, or circuit breaker. 
We're also on call should anything abruptly go wrong with your home's wiring. If you find that you can no longer effectively run your appliances, that your garage door won't work, or that you're getting shocked when plugging in devices, get in touch. It's our goal to not only restore the power in your home but to keep you safe, as well.
Installing New Residential Wiring
Building a home from the ground up is a rewarding—if tiring—challenge. While you'll have complete control over what your home looks like, you'll also need to take any concerns regarding your new wiring into account. 
That's where our residential electricians can come in. You don't have to wire your home on your own. Instead, you can work with some of the best professionals in North Bergen. We'll sit down with you during an initial consultation to discuss the cost of your preferred wiring projects. Once you've decided which elements you're most interested in, we'll step onto your property and do all of the hard work for you.
The Benefits of Regular Electric Inspections
What's better than clearing an electrical problem off of your to-do list? Getting ahead of the problem in the first place. Instead of waiting for something to go wrong with your home's wiring, you can call on our team any time of the year. Schedule your annual wiring inspection, and our team can better keep an eye on some of the sensitive electronics in your home. That way, you can get an idea of what parts of your home may be more vulnerable to damage. You'll also have the chance to discuss protective measures with our team, effectively limiting your future repair costs.
Connect with a Residential Electrician in North Bergen
If you have concerns about your home's wiring, don't wait for something to go wrong. Whether you're in the market for an initial inspection or full-home installations, our residential electricians can help. Get in touch with the Xpert Electric team in North Bergen, NJ, to schedule your first home inspection.