Electrician in Fairview, NJ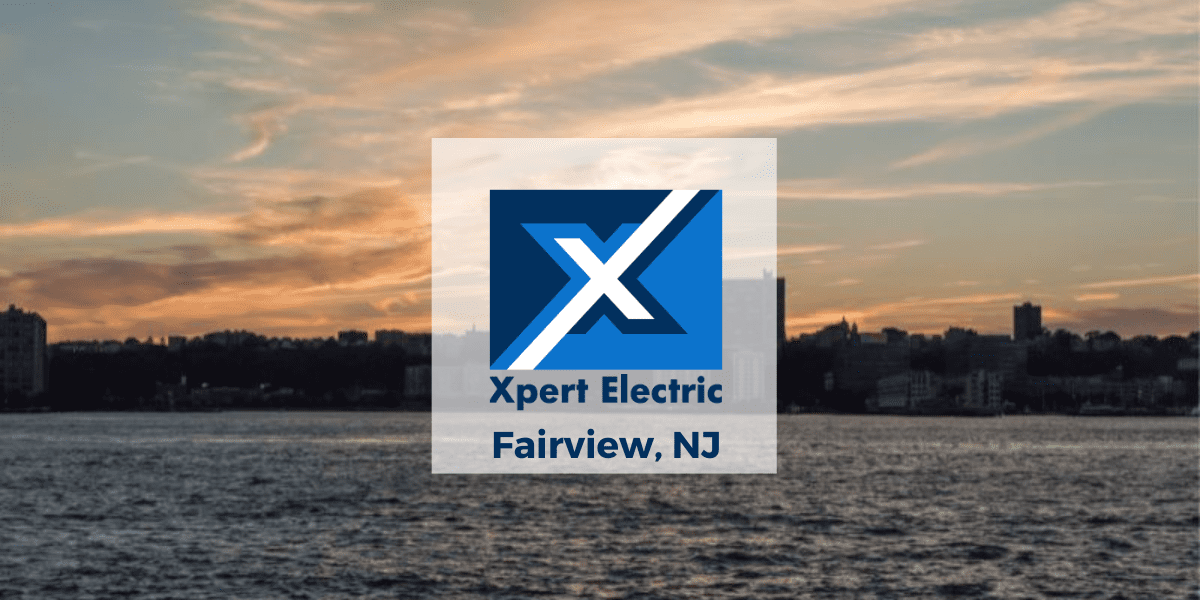 If you're looking for top-tier electrical services in Fairview, NJ, Xpert Electric has got you covered. Our team of highly trained electricians is dedicated to delivering exceptional services tailored to meet your unique needs. We specialize in a wide range of services, from basic wiring repairs to complex electrical installations, all delivered with an unwavering commitment to customer satisfaction. Choose Xpert Electric and experience the difference of working with a company that prioritizes your needs above all else.
Ready to experience the difference with Xpert Electric, your trusted electrician in Fairview, NJ? Don't wait any longer! Contact us or give us a call today at (201) 314-8688. We're ready to swiftly and professionally address all your electrical needs!
Our Electrical Services
At Xpert Electric, we offer a wide array of electrical services tailored to meet both residential and commercial needs. From basic repairs and electrical panel maintenance to complex installations, we pride ourselves in our comprehensive service offerings that cover all aspects of electrical work. Whether you are facing a minor electrical issue or planning a major upgrade, you can rely on us to deliver the top-notch services you deserve.
Electrical Installation Services in Fairview
Need to install new electrical equipment or system? Look no further. Our skilled team is expertly trained to handle all types of electrical installations in Fairview, NJ. We make it our mission to ensure the safe, efficient, and code-compliant installation of your electrical systems, giving you peace of mind and quality assurance.
Lighting Installation
Lighting plays a critical role in setting the ambiance of your home or workplace. We specialize in lighting installation in Fairview, NJ, taking into account your specific needs, preferences, and the architecture of your space. Let us enhance your space with the perfect lighting solution tailored to your requirements.
Outlet & Switch Installation
Whether you're renovating, building a new home, or simply need to replace an old switch or outlet, our team has you covered. We provide efficient and reliable electrical outlet and switch installation in Fairview, ensuring the safety and functionality of your home's electrical system.
EV Charger Installation
In the era of sustainable energy, EV charger installations have become a sought-after service. We are absolutely your go-to provider for EV Charger installation in Fairview. We'll ensure that your EV charger is installed correctly, efficiently, and safely, helping you make a smooth transition to eco-friendly transportation.
Ceiling Fan Installation
Improve your home's comfort and energy efficiency with our top-quality ceiling fan installation services. We carry out ceiling fan installation in Fairview, providing a perfect blend of aesthetics and functionality to help you stay cool during the warmer months.
Electrical Repair Services in Fairview
Electrical problems can be both disruptive and dangerous. That's why at Xpert Electric, we offer comprehensive electrical repair services in Fairview, NJ. From fixing a blown fuse to resolving complex wiring issues and performing wiring and rewiring tasks, we'll get your electrical system back to optimal condition in no time.
Wiring Repair
Old, damaged, or poorly installed wiring can pose a significant risk. Trust our expert team for all your wiring repair needs in Fairview. We're committed to ensuring your home or business's wiring is safe, functional, and up to code, providing you with the peace of mind you deserve.
Electrical Panel Repair
If you're dealing with frequent power outages or your breaker keeps tripping, it might be time for an electrical panel repair. We also specialize in electrical panel repair in Fairview. Our highly skilled team can diagnose and fix your panel issues promptly and professionally, ensuring your electrical system functions at its best.
Outlet & Switch Repair
Electrical outlets and switches are essential for the everyday functionality of your home or business. If they start malfunctioning, you need swift and reliable repair services. Xpert Electric is here to provide electrical outlet and switch repair in Fairview. We'll have your switches and outlets working safely and efficiently in no time.
Additional Electrical Services in Fairview
Indoor & Outdoor Lighting

Electrical Safety Inspections

Electrical Updates & Upgrades

Whole-Home Generator Installation

Smoke Detector Installation

Arc Fault Breaker Services
Need Electrical Services in Fairview? Call Xpert Electric Today!
If you're seeking reliable and professional electrical services in Fairview, NJ, Xpert Electric is the company to trust. Whether you need installations, repairs, or an electrical system upgrade, we promise quality work and excellent customer service. Let us make your life easier with our comprehensive electrical solutions.
Ready to experience the best electrical services in Fairview, NJ? Call us today at (201) 314-8688, or click here to contact us. We're eagerly awaiting your call to assist with all your electrical needs!