Electrician in Ridgefield, NJ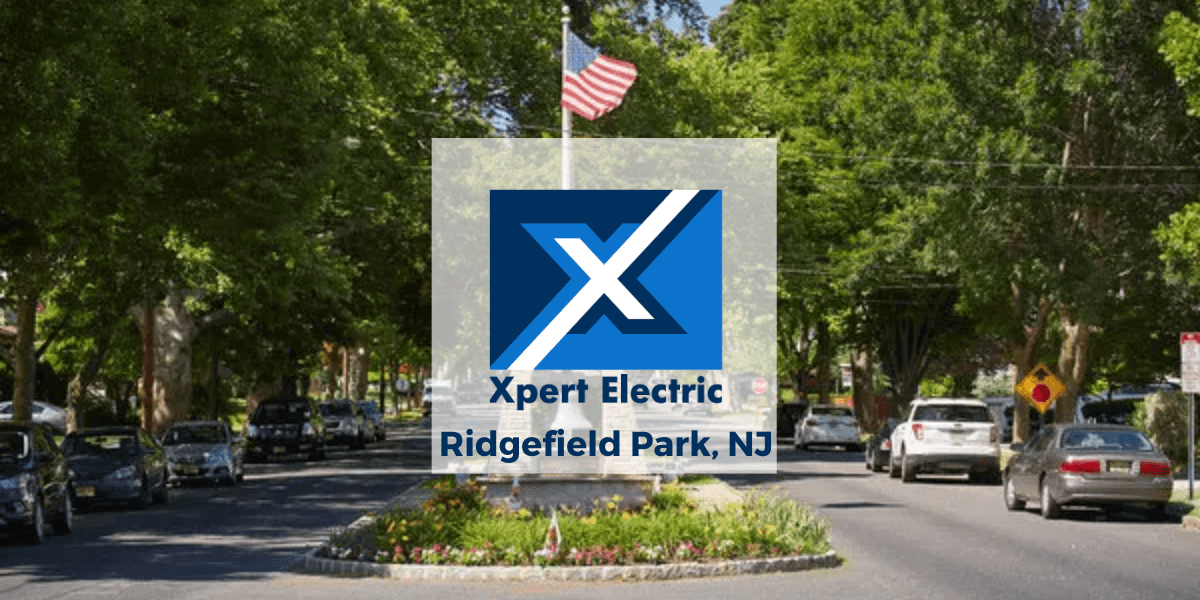 In Ridgefield, NJ, finding a reliable electrician can be a daunting task. At Xpert Electric, we pride ourselves on being the go-to solution for all your electrical needs. No matter the size of the electrical issue — be it a minor hiccup or a major concern — our team stands ready to provide expert solutions.
Need a trusted electrician in Ridgefield, NJ? Look no further! At Xpert Electric, we're dedicated to providing top-tier electrical services tailored to your needs. Contact us today or give us a call at (201) 862-7102 to experience the Xpert difference.
Where Quality Meets Current: Our Dedicated Electrical Services
We understand the importance of reliable electrical systems in our daily lives. Regular electrical inspections ensure that everything is up to code and running safely. From lighting up your homes to ensuring your appliances run smoothly, our comprehensive range of electrical services caters to every need. With a team of certified professionals, we guarantee safety, efficiency, and excellence in every project we undertake.
Electrical Installation Services in Ridgefield, NJ
Setting up a new home or renovating your office space in Ridgefield, NJ? Our electrical installation services are designed to meet the unique requirements of every project. From setting up new outlets to installing complex electrical systems, Xpert Electric ensures a hassle-free and safe installation process, keeping your convenience in mind.
Lighting Installation
Enhance your spaces with our tailored lighting installation services in Ridgefield, NJ. Whether you seek to create ambient illumination for your living area or require focused task lighting for your workspace, our skilled professionals will lead you toward optimal choices, ensuring a luminous and energy-efficient solution that precisely meets your requirements.
Outlet & Switch Installation
Every contemporary residence and workplace depends on proficient electrical outlets and switches for smooth operation. Our expertise lies in electrical outlet and switch installation, ensuring your needs are met seamlessly. Whether you're enhancing an existing system or establishing a fresh environment, our team guarantees secure and efficient installations that seamlessly integrate with your interior design.
EV Charger Installation
Embracing the electric future of Ridgefield, NJ! With the growing popularity of electric vehicles, the demand for home EV charging stations is on the rise. We're leading the way in EV Charger installation in Ridgefield, NJ. Our dedicated team will expertly assist you in selecting the optimal charging solution for your vehicle, guaranteeing a rapid and effective setup process.
Ceiling Fan Installation
Beat the heat with a perfectly installed ceiling fan. Whether it's your living room, bedroom, or patio, our ceiling fan installation services in Ridgefield ensure that you get optimal airflow and cooling. With a keen eye for aesthetics, our experts also ensure that the fan complements your room's decor.
Electrical Repair Services in Ridgefield, NJ
Electrical troubles can be both troublesome and risky. Your safety and convenience are our utmost priorities. Our extensive range of electrical repair services in Ridgefield encompasses everything from minor adjustments to substantial enhancements. With a proficient team of certified electricians, we swiftly identify issues and deliver enduring solutions to ensure your peace of mind.
Wiring Repair
Faulty wiring and rewiring can lead to significant safety concerns. Whether you're updating old systems or addressing specific issues, it's crucial to get it right. If you're facing flickering lights, frequent circuit breaks, or any unusual electrical behavior, it might be time for a wiring repair in Ridgefield, NJ. Xpert Electric's team is trained to handle all wiring challenges, ensuring your home or office is safe and functional.
Electrical Panel Repair
The electrical panel is the heart of your property's electrical system. These panels are pivotal in distributing electricity throughout your property, and any malfunction can disrupt your daily routine. Our electrical panel repair services in Ridgefield are designed to address issues swiftly, ensuring minimal downtime and maximum safety. Trust us to keep your electrical heart beating strong.
Outlet & Switch Repair
It's often the little things that make a big difference. A malfunctioning outlet or switch can disrupt your day and pose potential safety risks. We offer specialized electrical outlet and switch repair services in Ridgefield, NJ. Our team quickly identifies the root cause and ensures a safe and effective solution, restoring functionality to your space.
Additional Electrical Services in Ridgefield, NJ
We provide a wide range of other electrical solutions for Ridgefield residents in addition to our specialty services:
Arc Fault Breaker Services

Smoke Detector Installation

Whole-Home Generator Installation

Electrical Updates & Upgrades

Electrical Safety Inspections

Indoor & Outdoor Lighting
Need Electrical Services in Ridgefield, NJ? Call Xpert Electric Today!
Selecting the perfect electrician can yield remarkable results. At Xpert Electric, we transcend the role of mere service providers — we're your dedicated allies in establishing a secure and effective electrical atmosphere. With our dedication to excellence and a profound comprehension of Ridgefield's distinct requirements, we guarantee an unsurpassed level of service quality. Whether it's a minor issue or a significant electrical undertaking, Xpert Electric stands as the trustworthy name you can rely on.
Ready to experience the best electrical services in Ridgefield, NJ? Don't wait! Contact us online now or dial (201) 862-7102 and let our experts light up your world with unmatched expertise!