Electrician in Montclair, New Jersey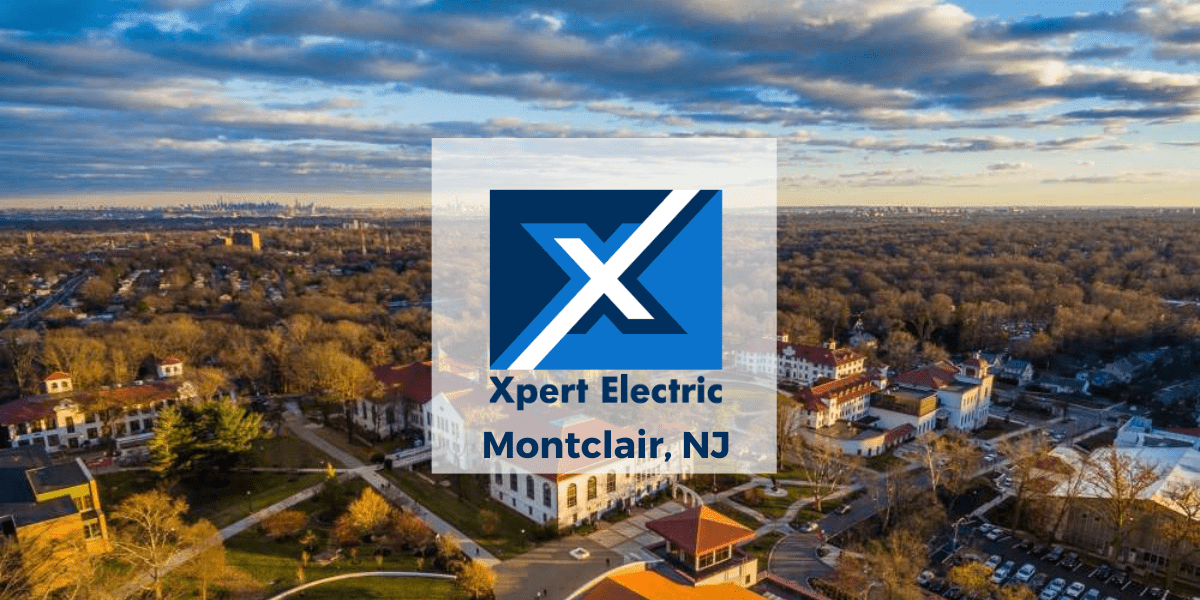 When it comes to your home's electrical system, you shouldn't accept anything but the best. That's why you should trust the experienced team at Xpert Electric, LLC the next time you need a reliable residential electrician in Montclair, NJ.
At Xpert Electric, we've been providing expert electrical repairs, installations, and troubleshooting since 2004. In that time, we've built up the knowledge and experience it takes to deliver safe, dependable, long-lasting work. 
Don't compromise on quality when it comes to electrical work in your home. Count on the professionals at Xpert Electric.
Residential Electrical Repairs in Montclair, NJ
Our electricians have expertise across the entire range of residential electrical work. No matter what issue you're having trouble with, from flickering lights to a complete power outage, we can help. 
We work quickly and safely to restore the integrity of your home's electrical components and fixtures, repairing things right the first time so that you can rest easy.
Professional Electrical Troubleshooting
Electrical issues and their potential causes can leave homeowners flustered when they try to figure out what's wrong. Instead of attempting to handle things on your own and causing additional problems, leave the troubleshooting to the experts.
Our team has seen it all and can track down the root cause behind the electrical problems you're experiencing. Don't hesitate to call if you're having trouble with any electrical components, including:
Lighting

Outlets

Switches

Electrical panels

Smart tech

Wiring
Whether your home's electrical system has been damaged by pests, weather, amateur repairs or installations, faulty electronics, or is simply out of date, we'll find the problem and fix it.
Electric Work for Home Remodeling
Our residential electricians can make sure the electrical side of your home remodel goes smoothly with high-quality fixtures and components we install with expert care. We can help you find the perfect options to meet all of your needs in terms of functionality and style.
Safe and Reliable Rewiring
Rewiring can be necessary when updating your home's electrical system or carrying out major installations. Your existing wiring might be insufficient for your current or future electrical demands, and we can remedy that with a new wiring installation.
Whether your existing wiring has become damaged or is outdated, we can provide rewiring with minimal disruption to your home. With modern wiring materials and practices in place, your home's electrical system will be safer and more efficient.
The Latest Smart Technology
Looking to bring your home into the 21st century with the latest smart tech? The team at Xpert Electric can deliver a wide range of the latest smart electrical components and fixtures, including:
Smart switches and outlets

Wifi doorbells and doorbell cameras

Smart fans and other systems

Efficient smart thermostats

Voice-activated speakers
These devices add functionality and value to your home. Each comes with its own benefits, such as improving your quality of life, increasing security, or helping you save on utility bills.
Stunning Lighting Installation
Xpert Electric provides an extensive range of quality lighting installations. Our expertise covers both indoor and outdoor lighting, and we offer fixtures to complement any style.
You can completely overhaul your home's interior with modern lighting designs for any room. Our full range of options includes recessed lighting, cable lights, wall-mounted lights, chandeliers, and so much more. We'll work closely with you to find the perfect choice for your home.
Our outdoor lighting options are just as diverse, with both landscape and security lighting available. Whether you're looking to make your property safer or increase its curb appeal, we have the outdoor lighting solution for you.
Go with the Experts at Xpert Electric
For any of your electrical needs in Montclair, NJ, just give Xpert Electric a call for an estimate on your next project.