Electrician in Lyndhurst, New Jersey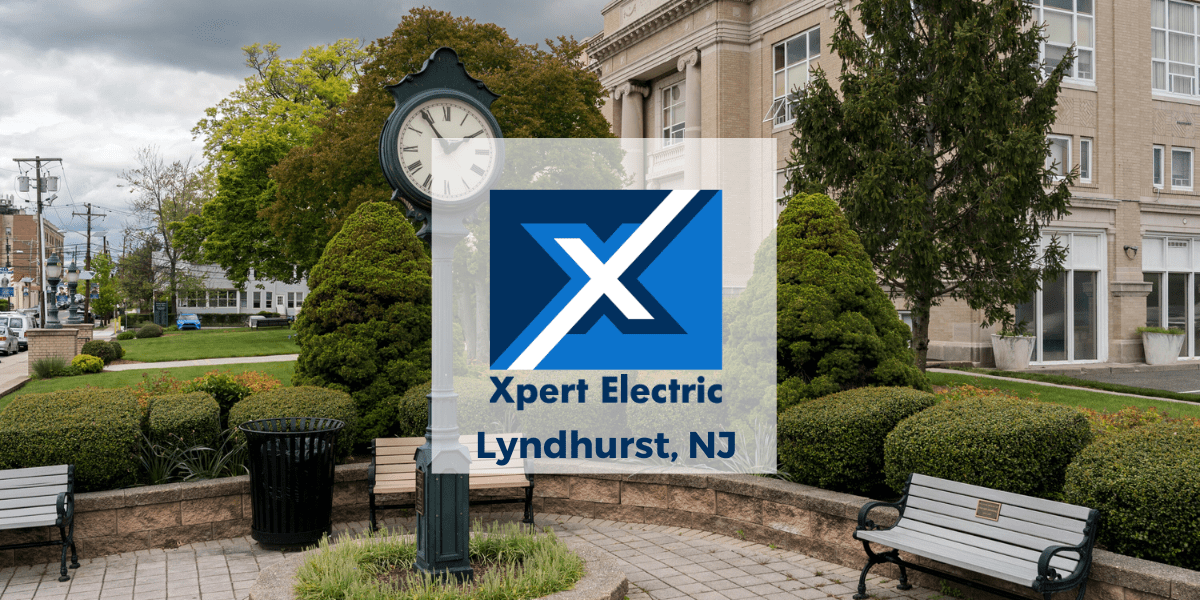 You want electrical repairs, installation, and maintenance done right to ensure the continued safety and reliability of your home's electrical system. To get that, you need dependable work from trusted experts like the residential electricians at Xpert Electric, LLC.
Our team has been delivering exceptional service in Lyndhurst, NJ, since 2004, and you can count on us for all of your electrical needs, from rewiring to electrical panels. When you need quality residential electrical services, leave it to the experienced, knowledgeable team at Xpert Electric.
Top-Notch Residential Electrical Repairs
At Xpert Electric, our residential electricians are experienced in all types of electrical repairs. If you've noticed fixtures that aren't working right, frequently tripped breakers, or other issues, just give us a call and get your problem fixed right the first time. We're the top choice in Lyndhurst, NJ, for safe, reliable, and effective repairs.
Expert Electrical Troubleshooting
Not sure exactly what's wrong with your home's electrical system? Leave the troubleshooting to an experienced electrician from Xpert Electric. We have the know-how and tools to get to the bottom of any electrical problem quickly and provide you with dependable repairs.
Our expertise covers all kinds of electrical issues, so feel free to contact us about problems you're having with any of the following components:
Outlets and switches

Electrical panels and wiring

Indoor and outdoor lighting

Smart tech 

And more
There are many different ways your home's electrical system can go awry. Our team will find out what's wrong and make it right.
Home Remodeling Electrical Work
Your next remodel will likely require some wiring work and other electrical installation. To get the most out of your new space, go with the trusted electricians at Xpert Electric. We'll ensure that you get top-notch components and installation so that you won't have to worry about the safety and reliability of your remodel's electricity.
Rewiring Services
If you're having an HVAC system or EV charger installed, your home could need rewiring to accommodate the new demand on power. Xpert Electric can handle all of your rewiring needs, installing safe new circuits in your home.
We also update older wiring that could pose a safety risk. Aging homes often need updating, not just for better safety but to improve the energy efficiency of their electrical system as well.
Smart Tech Installations
There have never been more exciting smart tech opportunities than there are today. You can outfit your home in Lyndhurst, NJ, with a variety of fixtures and components designed to make your life easier. Xpert Electric can provide you with:
Smart doorbells and doorbell cameras

WiFi switches and outlets

Voice-activated speakers

Smart thermostats

Fans and other systems

And more
Whether you're looking to reduce your power bill or take your home's safety to the next level, the latest smart tech has something for you.
Professional Lighting Installation
Your lighting installation design impacts both the functionality and style of your home. Get the best results by going with the trusted electricians at Xpert Electric. We have years of experience handling all types of lighting installations and can provide you with a range of options for inside and out.
Upgrade your interior lighting scheme with new fixtures to update your home's aesthetic and deliver enhanced features. From recessed lighting to chandeliers, our team can provide you with something to suit your style and budget.
Don't forget about outdoor lighting. Whether you need landscape or security lighting, we have the high-quality products and professional installation you need to make the most of your outdoor spaces.
Put Your Trust in Xpert Electric
Looking for an estimate on quality electrical work for your next project in Lyndhurst, NJ? Give Xpert Electric a call or contact us online today. We're excited to take on your project!